1/30/2018:
"A Dark and Scandalous Rockfall, Una oscura y escandalosa caída de piedras is on view through May 5, 2018 at the Mexican Cultural Institute (MCI). Two artists, Perla Krauze from Mexico and DC artist Barbara Liotta, as well as independent curator Laura Roulet, have spent the last two weeks installing the show. This exhibit encompasses a subtle narrative embedded in stone and string, offering a cross-cultural dialogue. This conversation continues the cross-cultural sharing that occurred in the early 20th century when Mexican and US artists, studying in Paris, relocated to New York City.[1]
The space in which this site specific exhibition has been installed is intended to provide a powerful backdrop for the work. A Dark and Scandalous Rockfall, is set against historical precedent and the stone and string compositions of the current exhibition offer a contemporary visual conversation with the past, the present and the future. Murals by Mexican artist Roberto Cueva del Rio create a powerful setting that offer additional cultural conversations."
---
1/31/2018:
"The Smithsonian American Art Museum's innovative exhibition on Mexican modernist Rufino Tamayo explores the links between the artist's dynamic work and the vibrant world of New York's art scene in the 20th century.
"Tamayo: The New York Years" takes a look at the way the artist was shaped by his time living in the city intermittently from the late 1920s to 1949, and how he infused that transformative experience with his study of pre-Columbian and Mexican folk art to develop his own vision. The inventive show also reflects on the ways he crossed borders and influenced other artists with his aesthetic focus, placing Tamayo at the heart of American modernism in the last century even as his path diverged from some of the most famous Mexican artists of the era."
---
11/2/2017:
"Decorative sugar skulls line the front of the colorful, four-tiered altar. Cempasúchiles in bloom are scattered between painted skeletons, unlit candles and plates of food resting on pink papel picado, an intricately designed tissue paper.
Three banners hang above the display. In the center, La Catrina, the female skeletal figure that has become an icon for the occasion, is painted with a declaration: Día De Muertos. Day of the Dead.
Adolfo Arguello came to the Mexican Cultural Institute in Washington, D.C., to admire this lavish Day of the Dead altar and note the ofrendas he was missing for his altar at home."
---
10/31/2017:
"Chicanos in Southern California have faced an identity crisis seeking to assimilate in America while maintaining their Mexican roots in the face of racism, menial jobs and police brutality.
A compelling exhibition at the Mexican Cultural Institute explores their enduring traditions and bloody tragedies through artwork by Chicano and Latino artists from the 1970s to 2016. "Before the 45th | Action/Reaction in Chicano and Latino Art" is especially timely and relevant in our current political climate..."
---
10/30/2017:
"Before the 45th | Action/Reaction in Chicano and Latino Art is an exhibit that tells the stories of those communities who have been relentlessly persecuted, ignored, and taken advantage of...
Chicano art rose out of the 1960s Chicano Civil Rights Movement also known as El Movimiento, famously lead by Cesar Chavez and Dolores Huerta. With many struggling between their Mexican and North American identities, the movement brought many of these communities together, instilling a much-needed solidarity among groups of Mexican-Americans living in the U.S. In an attempt to bring to light social, political, and economic injustices, the movement inspired artists to create work against racism and disempowerment in the U.S. while also celebrating their heritage."
---
10/29/2017:
"Las víctimas de los terremotos de septiembre pasado en México recibieron aquí un homenaje póstumo, al ser motivo de la dedicatoria principal del altar para celebrar el Día de los Muertos en el Instituto Cultural de México en Washington.
Cientos de mexicanos residentes en el área metropolitana de Washington acudieron al altar, así como a compartir el chocolate caliente y el pan azucarado de muerto, en lo que se ha convertido en una tradición anual en la capital estadunidense."
---
10/17/2017:
A series of exhibits traces the history and art of the Chicano movement. But what does the 1960s and 70s civil rights movement mean for today's Mexican Americans?
---
10/10/2017:
"Rising out of the Pacific Ocean, the U.S.-Mexico border wall cuts through the beachfront at Playas de Tijuana. It ascends the hill to bisect a small plot of sand and concrete known by two names: El Parque de la Amistad in Tijuana, Mexico, and Friendship Park in San Diego, California.
Against the southern side of the wall stands a nineteenth-century obelisk marking this as Mexico's northwesternmost reach. A plaque reminds visitors that this limit on Mexico's territory resulted from the 1848 Treaty of Guadalupe Hidalgo, which ended the war with the United States and ceded half of Mexico's territory to its northern neighbor's ambitions of 'manifest destiny.' Despite the thorns of history, the fence on the Mexican side of the border wall is covered with bright murals proclaiming friendship and hope for togetherness across borders."
Read the full article and watch the video
---
9/3/2017:
"Mexican cuisine shows off a variety of flavors and techniques gathered from different regions of the Aztec nation and derived from a pre-Hispanic tradition later fused with European gastronomy. The popularity of its creations is also impacting other cultures in the food scene. Pati Jinich is a Jewish Mexican academic who "wanted to help with ideas," and later turned chef. But what she didn't expect was that her recipes would be taking Mexican food to family tables around the world. Meet Urban Voice Pati Jinich."
---
9/14/2017:
"Most casual art fans associate Mexican art with Frida Kahlo, risen to iconic fame, commercialized, and toted-literally-onto every sellable item. Yet attention is rarely given to other Mexican artists who have been telling important stories for decades. Art institutions and media have much work to do to recognize the feats of Chicano artists working in the U.S. Most Chicano artists capture the constant injustices happening across their country- misdeeds that tear families apart, do not fairly compensate workers for hard labor, and are misrepresented in history books, if they are ever represented at all. In spite of all that, the colorful pieces in Before the 45th vibrate with pride and power."
---
7/12/2017:
"When Paloma Torres decided to curate an exhibition featuring fellow Mexican artists, she considered the importance of the medium: clay.
Since pre-Columbian times, clay has always played a vital role in the life of indigenous Mexican people.
'Clay has been in the history of man, and in the history of art,' Torres said. 'But also in the prehistory, clay was important. In this contemporary moment, clay is a borderline. It can used to make art, it is just a material, but one that has a very important role in the development of mankind. Man starts using clay not only to represent his spiritual concerns, but also used clay to contain food and water - the things they used to eat with, but also to construct their houses.'"
---
7/10/2017:
"Clay has been used by humans for millennia as a basic building block and a form of expression. In today's fast-paced world, however, taking the time to mold a lump of clay into an intricate piece of pottery seems almost quaint.
But seven artists at the Mexican Cultural Institute demonstrate how this fundamental yet versatile material can be shaped to build bridges and blend the past with the present in "Tierras Ambulantes," or "Clay in Transit."
Produced by the Mexican Ministry of Foreign Affairs and curated by Paloma Torres, the exhibit showcases seven Mexican sculptors (including Torres) who use clay as a vehicle to return to their deep-rooted history while crafting contemporary pieces that embody technique and time."
---
5/31/2017:
Tierras Ambulantes (Clay in Transit) Press Kit
Our press kit with photos and information on the exhibit Tierras Ambulantes (Clay in Transit) can be found here.
---
5/25/2017:
Art has its own diplomatic currency, and many embassies work hard at the cultural exchange. So don't sleep on the gems right under your nose.
At the Mexican Cultural Institute, the only talk of walls focused on the art they hold. "Cultural attaches know they can speak directly to the American people through their artists," says Gustavo Morales, deputy director of the institute, housed in a Beaux-Arts mansion two miles from the White House (2829 16th St. NW) in Columbia Heights. Murals by Roberto Cueva del Río - running up three floors - depict Mexican history in a colorful, Diego Rivera style. Tours of the century-old mansion are available in English and Spanish.
---
5/19/2017:
Betsabeé Romero is a Mexican artist known for her installations and mixed-media works that highlight the migrant experience. Her current exhibit at Washington DC's Mexican Cultural Institute is a collection of pieces that reflect the multi-cultural identities that Mexican immigrants carry with them across borders. Timely themes, to say the least. The BBC went to meet her.
---
5/8/2017:
"Two exhibitions tackling the immigrant experience and the very concept of borders are on display this month inside one of D.C.'s most remarkable, historic mansions.
The two shows featured at the Mexican Cultural Institute - "Bordes/Borders" and "El vuelo y su semilla" - offer distinctive takes on what it means to be an immigrant who must contend with the boundaries, both physical and personal, that the experience can present. Borders, as highlighted by the artists in the exhibitions, can be at once two things: a very real entity, like a wall or a line on a map, as well as a broader idea that can be constantly transgressed."
---
4/28/2017:
"You could live in D.C. your whole life and never uncover all of its majestic spaces. One such place is the Mexican Cultural Institute of Washington, D.C, situated near Mount Pleasant. In the front yard of the Institute, a Mexican flag proudly waves you to the doorbell, waiting to be rung.
Inside, the mansion is covered with grand murals by Cueva del Río, a pupil of Diego Rivera. Among the stately rooms, on the fourth floor, El vuelo y su semilla, an art exhibit by the renowned Mexican artist Betsabeé Romero, reflects on the identity and culture of Mexican immigrants through symbolic objects."
---
2/24/2017:
El vuelo y su semilla Press Kit
Our press kit with photos and information on the exhibit El vuelo y su semilla can be found here.
---
01/19/2017:
"Organized in conjunction with the Goethe-Institut and its exhibit 2,000 Miles: Divided Land, Common Humanity featuring multimedia narratives and satellite imagery of the U.S.-Mexico border, this exhibit presented by the Embassy of Mexico documents a 2,400-mile-long, site-specific art installation tracing the border that existed between Mexico and the United States in 1821."
---
12/27/2016:
"In 1910, the Mexican people overthrew the corrupt and sclerotic dictatorship of Porfirio Díaz, who had ruled the country for decades with authoritarian rigor. Years of violence, civil war and assassinations ensued before the country stabilized under an 'institutional' revolutionary party, which grew progressively more hierarchical and autocratic."
---
11/09/2016:
"It has been more than 60 years since an opera by an Eastman School of Music faculty member premiered in the illustrious Kodak Hall. Now, two Eastman professors of composition - the Mexican-born musicians Carlos Sánchez-Gutiérrez and Ricardo Zohn-Muldoon - will present the world premiere of the multimedia work "Don't Blame Anyone" on Wednesday, November 16. This new opera theater piece includes collaborative performances by Eastman's BroadBand Ensemble, PUSH Physical Theatre, La Coperacha Puppetry Group, video by filmmaker and Eastman alumnus Xuan, and a quartet of singers that includes new music maven and soprano Tony Arnold."
---
11/03/2016:
"The toloache flower is a trumpet-shaped plant native to Mexico with a past steeped in legend. For centuries, the plant was used for its medicinal and hallucinatory properties, whether to relieve pain or attempt to divine the future. But as far as folklore goes, the toloache, considered 'Mexico's flower of love and death,' was primarily used in love potions."
---
11/03/2016:
"The very Mexican celebration of Day of the Dead (Día de los Muertos) has its own tradition within the Latino community in Washington, DC. The Mexican Cultural Institute's annual celebration is one of them, and this year it included a very special feature: an installation by designer and creative director Luis Fitch. This work makes good use of papel picado, typical of this holiday, and proposes a modern interpretation of the Día de los Muertos traditional imagery. It will be on view through November 14."
---
10/28/2016:
"En Washington, la tradicional celebración del Día de los Muertos se viste de arte moderno y de homenaje a una figura de la cultura y la canción popular gracias a una muestra organizada por la embajada de México en el Instituto Cultural Mexicano.
Se trata de una instalación del artista contemporáneo Luis Fitch y de un altar tradicional levantado en homenaje al cantante y compositor Juan Gabriel."
---
10/28/2016:
"You may see a lot of spooky skeleton decorations around Halloween, alongside pictures of sharp-toothed vampires and ghosts that say 'boo.'
But in Mexico and in Mexican American communities across the United States, stylized skulls and bones are a sign of something different: a holiday called Día de los Muertos, or Day of the Dead.
The holiday - which actually spans two days, not one - features smiling skeletons and a sugary treat, a calavera, that is shaped like a human skull. But 'nothing related to Day of the Dead is about being frightened,' says Luis Fitch, a Mexican-born designer who created a special art installation in Washington for the holiday. 'Halloween is about being scared, but Day of the Dead is about remembering people who have died.'"
---
10/27/2016:
"In 1821, Mexico and the United States signed a treaty that established the border between the two countries 'forever.' Yet this isn't the line in the sand that has become an issue in the current presidential campaign. When artists Marcos Ramirez ERRE and David Taylor marked the former boundary with 47 steel obelisks, they symbolically excised California, Utah, Nevada, Arizona, New Mexico, Texas and chunks of other states - all part of Mexico in 1821."
---
10/26/2016:
"The result, financed by a binational clutch of museums, is "Delimitations," a photography and video exhibition now on view at the museum in San Diego, with a smaller version being presented at the Mexican Cultural Institute in Washington."
---
10/02/2016:
"La colaboración entre dos artistas plásticos de México y Estados Unidos dio como resultado un proyecto de campo y una exhibición, que de manera inadvertida, ha reabierto viejas heridas del difícil y complicado pasado entre dos vecinos forzados por la geografía y con historias discordantes.
En "Delimitations", Marcos Ramírez, conocido como ERRE, y David Taylor, buscaron mostrar lo etéreo de las fronteras y en este caso dar vida de manera temporal a la que en 1821 delimitaba los territorios de México y Estados Unidos, poco después que México logró su independencia de España."
---
10/13/2016:
This year as part of the AFI Latin American Film Festival, the Mexican Cultural Institute co-presented a screening of the film "Desierto" that was followed by a discussion and Q&A with director Jonás Cuarón. See an excerpt of his interview with Hola Cultura below and click to read the full article.
"Mexico's entry for the Best Foreign Language Film at the Academy Awards this year, "Desierto" portrays the journey of Mexican and Central American migrant workers seeking a better life by crossing the U.S. desert. They find themselves in a fight for survival when a merciless, rifle-toting vigilante and his dog chase them through the unforgiving desert."
---
10/02/2016:
"La colaboración entre dos artistas plásticos de México y Estados Unidos dio como resultado un proyecto de campo y una exhibición, que de manera inadvertida, ha reabierto viejas heridas del difícil y complicado pasado entre dos vecinos forzados por la geografía y con historias discordantes.
En "Delimitations", Marcos Ramírez, conocido como ERRE, y David Taylor, buscaron mostrar lo etéreo de las fronteras y en este caso dar vida de manera temporal a la que en 1821 delimitaba los territorios de México y Estados Unidos, poco después que México logró su independencia de España."
---
10/01/2016:
"If you ask Alberto Fierro how he describes Day of the Dead, he says it's a way of remembrance. The Mexican Cultural Institute's executive director says the holiday, observed primarily in Mexican culture and dedicated to celebrating and remembering loved ones who have passed by honoring their lives, is one of the most important traditions in terms of religion and beliefs.
"It's a beautiful, indigenous tradition where you cook things and play music that your loved ones used to like," Fierro says.
A common misconception is that Day of the Dead, or Día de los Muertos, is similar to Halloween. In reality, the holiday is a day of celebrating and rejoicing, and through this honor and offering, the dead are able to live again."
---
9/26/2016:
The Embassy of Mexico in the United States announces the opening of its latest exhibit, DELIMITATIONS, a documentation of the 2,400-mile-long, site-specific installation by artists Marcos Ramírez ERRE and David Taylor that traces the border that existed between Mexico and the United States in 1821. That boundary was never surveyed and record of its brief, 27-year history exists solely in the form of treaty documents and antique maps. When the project was conceived, the artists' goal was to mark the historic boundary with a series of 47 obelisks that mimicked markers installed along the contemporary border between Mexico and the U.S.
---
9/28/2016:
DELIMITATIONS Press Kit
Our press kit with photos and information on the DELIMITATIONS exhibit can be found here.
---
5/26/2016:
---
5/18/2016:
The GM de Mexico Collection of Drawings and Graphic Art Press Kit
Our press kit with photos and information on the GM de Mexico Collection of Drawings and Graphic Art exhibit can be found here.
---
3/25/2016:
"For a tenor who so excites audiences that he has helped overturn the Metropolitan Opera's traditional ban on encores during a performance, Javier Camarena seems atypically humble.
Make no mistake: Camarena, who will turn 40 this weekend, is a tenor to the tips of his toes. Half of his program for the Vocal Arts DC on Thursday night at the Kennedy Center, accompanied by the colorful if slightly erratic Angel Rodriguez, was songs by Paolo Tosti, the quintessential Italian-art/schmaltz songwriter. He also sang Liszt's "Three Sonnets of Petrarch" - known in the opera world as one of the few bits of the song literature that Luciano Pavarotti mastered. And the evening was characterized by thrilling singing and ringing high notes, all the way to another tenor staple, "Granada" (popular with his compatriot Placido Domingo), milked to the nth degree in a final, bring-down-the-house encore."
---
1/22/2016:
"There are several doors into the gallery of the Mexican Cultural Institute, which is hosting Anamario Hernandez's "The Force of Fragility," but most visitors will probably first encounter "Meditation." The large painting is an apt beginning, for it exemplifies the Mexico-bred local artist's outlook. The picture is both landscape and still life, and contrasts the view outside a window with a chair inside. The vista appears ancient while the chair is modern, but they are linked by vivid blue and precise depiction."
In addition to paintings, the show includes drypoint prints, terra cotta sculpture, silver jewelry and a video-based installation.
---
11/18/2015:
"La actualidad convulsa del siglo XXI, la constante aparición de nuevas tecnologías, las sucesivas formas de entender la política, la religión y la propia vida abocan a los ciudadanos a la confusión de "un mundo donde no cabemos tan bien", según el escritor mexicano Álvaro Enrigue.
La actual es una época de "transición" impulsada por "la modernidad y la avaricia" similar a lo que sucedió entre los siglos XVI y XVII, dijo Enrigue en una entrevista con Efe, tras presentar esta semana la versión inglesa de su última novela, "Muerte súbita" (2013)."
---
11/15/2015:
"Con una exposición plástica de la artista Anamario Hernández, el embajador de México en Estados Unidos, Miguel Basáñez, encabezó las celebraciones para conmemorar que el Instituto Cultural Mexicano (ICM) cumple 25 años de creado.
Anamario "ha combinado una historia de éxito en México que ha traído a Estados Unidos, es una mujer de éxito en los dos mundos y eso debería honrar a los mexicanos aquí", señaló el diplomático durante la ceremonia de corte de listón.
La exposición presenta las diferentes técnicas y medios que maneja la artista plástica mexicana, incluyendo la pintura al óleo, el grabado a la punta seca, la escultura en arcilla, la joyería en plata y la instalación."
---
11/03/2015:
"La embajada de México en Washington dedicó la ofrenda de Día de Muertos al estadunidense William Spratling, reorganizador de los talleres de platería en Taxco, y a los plateros que con su trabajo impulsaron a ese pueblo minero. El jefe de cancillería de la embajada, Alejandro Estivil, y la directora del Instituto Cultural Mexicano (ICM), Laura Ramírez Rasgado, inauguraron la ofrenda y dieron la bienvenida a los cientos de visitantes que acuden a presenciar esta tradición ancestral."
---
10/29/2015:
---
10/07/2015:
NBC4 visits the Mexican Cultural Institute for the exhibit de Peregrina a Peregrina
About the MCI
...de Peregrina a Peregrina...
---
10/08/2015:
"From an efflorescence of glorious photographs emanating from the hands and eyes of noted Mexican photographer and sculptor Monica Guerrero Mouret - a flowering resulting from her participation and profound empathy with recent pilgrims trekking on foot and sometimes on their knees or being carried in carts or by pick-up trucks from cities and hamlets throughout Mexico on their way to pay homage to the patron saint of Mexico, the Virgin Mary as Our Lady of Guadalupe, on Tepeyac Hill on the site of basilicas and churches of a northern suburb of Mexico City called Villa de Guadalupe - Mouret has selected from among the 350 photographs she took as she participated in that journey, together with a dramatic video complete with a sound track reflecting that pilgrimage, for display here in Washington."
---
9/11/2015:
"In a sparkling and concise retrospective of the fascinating career of architect, designer, and master silversmith American expatriate in Mexico William Spratling, the Mexican Cultural Institute is hosting an exhibition that chronicles the development by Spratling of a now famous Mexican renaissance of the design, hand-crafting and workshop production of silver jewelry, tableware, reliquaries, and silver objects of all kinds - often decorated with precious stones and hand-carved ornamental wood in the small town of Taxco, south of Mexico City.
Spratling's design focus was similar to that of his friend Diego Rivera, whose work Spratling promoted among wealthy American collectors and museums and included the patronage of the U.S. Ambassador to Mexico Dwight Morrow, for whom Spratling secured commissions for Rivera to do the famous frescoes in Morrow's home and the Cortes palace in nearby Cuernavaca."
---
7/31/2015:
"If an American festival of Mexican music were organized as a popularity contest, then the winner would certainly be Silvestre Revueltas (1899-1940), whose orchestral works "Sensemayá" and "La Noche de los Mayas" have been standard repertory for decades. Leon Botstein, however, has sensibly decided to name the next Bard Music Festival, at Bard College (Aug. 7-9 and Aug. 13-16), in honor of another composer: "Carlos Chávez and His World." Audiences love Revueltas's passionate lyricism, Technicolor orchestration, and spicy evocations of popular mestizo music, while Chávez's brand of modernism is more severe and self-contained, like an Aztec temple. But twentieth-century Mexico was indeed Chávez's world; Revueltas just lived in it.
Chávez (1899-1978) was indisputably the most powerful Mexican artistic figure, musical or otherwise, of his time...."
---
6/30/2015:
"Por primera vez la herencia de William Spratling, un aventurero estadounidense que contribuyó al desarrollo de la orfebrería y al diseño de la plata en Taxco, Guerrero, viaja al extranjero para ser exhibida en el Instituto Cultural Mexicano en Washington, D.C., Estados Unidos.
En la exposición Silver on Silver: William Spratling, an American in Taxco, integrada por fantásticas piezas originales que incluyen joyería, fotografías y documentos históricos, se da cuenta del paso de William Spratling por nuestro país."
---
6/27/2015:
"The silver jaguar carries six amethysts: one in each paw, and on its back and tail. The brooch is remarkable on its own merits, but as part of a new exhibition at the Mexican Cultural Institute, the jewelry also epitomizes the style of its designer, William Spratling.
Silver on Silver: William Spratling, an American in Taxco showcases pieces that Spratling created in Taxco, in the Mexican state of Guerrero, where he lived for nearly four decades. Taxco, located in a region once rich in silver deposits, was a historic mining hub, but by 1929, when Spratling moved there, the industry had fallen on hard times. The American-born designer and entrepreneur went on to make silver pieces - including jewelry and tableware - inspired by local history, geology, flora and fauna. He used indigenous materials, including amethysts, and reworked motifs such as the jaguar, which were common in pre-Columbian art."
Photo: Juan Guzman. "William Spratling, American sculptor and architect, great promotor of Taxco jewelry." Guerrero, Mexico, ca. 1944. Televisa Foundation Photographic Collection.
---
6/21/2015:
"El Instituto Cultural Mexicano (ICM) llevó a Washington una exposición sobre la influencia del estadunidense William Spratling (1900-1967) en la platería y el diseño en Taxco, para celebrar su 25 aniversario como espacio que promueve la herencia cultural mexicana en Estados Unidos.
El embajador Alejandro Estivill, al frente de la Encargaduría de Negocios de la Embajada de México, inauguró la exhibición destacándola como otra muestra del diálogo cultural entre los dos países."
---
6/18/2015:
Silver on Silver Press Kit
Our press kit with photos and information on the Silver on Silver exhibit can be found here.
---
4/1/2015:
"The Mexican Cultural Institute has a lot to celebrate and is exploding with artistic events - and talent - to commemorate its 25th anniversary.
For many, Mexican art is commonly associated with muralists like Diego Rivera such as this mural depicting the exploitation of Mexico by Spanish conquistadors."Many people have a certain image of Mexican culture that can be limited," a spokesman from the institute, which opened its doors in 1990, explained to The Washington Diplomat. "With these wide variety of events, including public art, photography, music, film and culinary presentations, we're highlighting the strong cultural and artistic diversity of Mexico.""
---
3/5/2015:
"El Ronald Reagan Building and International Trade Center aloja las 83 esculturas del mexicano que invitan a reflexionar sobre los beneficios ambientales y de salud pública que ofrece el ciclismo.
Luego del éxito obtenido en Nueva York, "Las bicicletas", muestra del destacado artista mexicano Gilberto Aceves Navarro sigue su gira por Estados Unidos; esta vez se exhiben en la el Ronald Reagan Building and International Trade Center, de Washington, D.C."
---
3/2/2015:
"You're about to see more big, vibrant bikes in DC-and we don't mean Capital Bikeshare expansion.
For the month of March, the Reagan Building Plaza right next to the Pennsylvania Avenue bike lanes will house eighty colorful, bike-shaped metal sculptures.
They are designed to make us slow down and consider the environmental and community health impacts of bicycling, and they come to us from internationally renowned Mexican artist Gilberto Aceves Navarro."
---
2/25/2015:
Washington, 25 Feb (Notimex).- El Instituto Cultural Mexicano (ICM), que se ubica en la capital estadounidense, celebra su primer cuarto de siglo con la exposición "25 años, 25 artistas", que reúne la obra de reconocidos exponentes de la plástica mexicana.
Al inaugurar la muestra, Laura Ramírez Rasgado, directora del ICM, recordó que la institución fue fundada en 1990 con la misión de mostrar la diversidad y pluralismo de la cultura mexicana.
---
2/22/2015:
Washington, 22 feb (EFE).- Un año ha pasado ya de la muerte del gran poeta mexicano José Emilio Pacheco, pero a su viuda, la periodista Cristina Pacheco, aún le tiembla la voz al recordar al hombre "sencillo" que "nunca quiso convertirse en un personaje."
El corazón de Pacheco, uno de los escritores más prestigiosos y populares de Latinoamérica en las últimas décadas, dejó de latir por un paro cardiorrespiratorio el 26 de enero de 2014, cuando el también novelista, traductor y ensayista contaba 74 años.
---
12/21/2014:
The modern mixteca group Pasatono Orquesta performed compositions from its new album, Maroma, on the Kennedy Center's Millennium Stage Dec. 20. The Mexican group's music director, Rubén Luengas Pérez, spoke with Hola Cultura about the band's embrace of la musica mixteca's rich history, as well as its tradition of incorporating many musical forms into an evolving sound mosaic unique to the mountains of western Oaxaca.
---
12/19/2014:
Checking out Facebook just makes you feel lonely. The Twitterverse is devouring vast swaths of your time. You have grown so used to navigating via smartphone that you have forgotten how to read a map.
Sure, you could brood and stew over the realities of the Internet age. But you could also channel your reactions into art. That is a path followed by Mariana Rivera, co-curator of the photography exhibit "Contemporary Identities/Invisible Gestures" at the Mexican Cultural Institute. Presented by the Institute in collaboration with the Iberoamerican Cultural Attaches Association, the exhibit showcases photographs by artists from 16 Latin American countries, plus Spain and Portugal, contextualizing the images in such a way as to turn them into a reflection on the dilemmas of our cyber era.
---
11/17/2014:
Washington, 17 Nov (Notimex)- El embajador de México en Estados Unidos, Eduardo Medina Mora, y el gobernador del sureño estado mexicano de Chiapas, Manuel Velasco Coello, inauguraron hoy una muestra de la cultura chiapaneca en la capital estadunidense.
"Vienen piezas de nuestras artesanas y artesanos chiapanecos, porque nos sentimos muy orgullosos de nuestra cultura y nuestras tradiciones", dijo el mandatario estatal tras la ceremonia de corte de listón.
Velasco dijo a Notimex que se exhiben piezas "únicas" de artesanía en ámbar, bordados, tapices y una muestra de baúles decorados en laca, de los municipios con mayor población indígena como Chiapa de Corzo, San Juan Chamula y Venustiano Carranza.
---
10/17/2014:
In a stunning exhibition celebrating the extraordinary achievements of Gabriel Figueroa Mateos, Mexico's greatest 20th century cinematographer, with an exposition aptly subtitled "Great Moments in Mexico's Golden Age of Cinema," the Mexican Cultural Institute has mounted a tightly organized and beautifully installed survey of Figueroa's entire body of work - using film clips, stills and powerful, blown-up prints, ingenious light boxes, and a strip of movie cells that hangs from the fourth floor ceiling to the first floor in the grand staircase of the Institute's mural and fresco embellished mansion on 16th Street.
---
10/06/2014:
Gabriel Figueroa was one of the most influential cinematographers during Mexico's golden age of cinema.
His evocative work created a visually stunning representation of the country, and his influence extended to filmmakers in both Mexico and America, as well as Mexico's celebrated mural artists.
His work is on display at the Mexican Cultural Institute in Washington DC until 3 November.
Figueroa's son talked to the BBC about his father's legacy and the lasting impact of his work around the world.
Read the full article and watch the video
---
10/06/2014:
Gabriel Figueroa (1907-1997) es considerado uno de los cineastas más importantes en la historia de México.
Reconocido por su manejo de la composición y la luz, por sus paisajes y sus cielos, Figueroa ayudó a crear "una evocadora e inmortal imagen de México".
Así lo explica el Instituto Cultural de la embajada de México en Washington, que actualmente presenta una exposición para honrar su legado a través de videos, fotografías y conferencias.
Conozca la huella que dejó Figueroa en el cine mexicano, en esta entrevista con su hijo, Gabriel Figueroa Flores.
Read the full article and watch the video
---
09/28/2014:
La directora de este espectáculo musical nos narra cómo fue el origen de la creación de esta obra. Cuando estaban trabajando en proyecto de la creación de la ópera, Francesca, Daniel Catán y Marcela Fuentes-Berain tuvieron que viajar a Colombia. En este periodo el país se encontraba sufriendo la violencia relacionada con la droga que había provocado que 3 millones se colombianos fueran desplazados de sus tierras y vivieran como refugiados dentro de su propio país. Para poder entrevistar a Gabriel García Márquez, los autores tuvieron que ser escoltados primero en un helicóptero artillado y después en un jeep por militares armados. El escritor residía en ese momento un complejo en el medio de la selva cerca de Cartagena.
---
09/18/2014:
El realismo mágico del escritor colombiano Gabriel García Márquez llega convertido en ópera al Kennedy Center de Washington con "Florencia en el Amazonas", la primera cantada en español en el prestigioso centro artístico ávido del público latino.
La obra, del fallecido compositor mexicano Daniel Catán, se presentará de manos de la Washington National Opera (WNO) por primera vez en la capital estadunidense, en cinco funciones a partir de este sábado, casi 20 años después de su estreno en la Houston Grand Opera.
Catán quería que García Márquez imprimiera su prosa en la ópera, pero aunque el renombrado escritor dio gustoso su bendición al proyecto, prefirió que fuese una de sus pupilas, la mexicana Marcela Fuentes-Berain, la autora del libreto.
---
09/09/2014:
La tarde del lunes, 8 de septiembre, el Instituto Cultural de México inauguró oficialmente la muestra dedicada al director de fotografía Gabriel Figueroa Mateos, un pionero del cine, un artista de la imagen y uno de los responsables de la llamada "Edad de Oro" del cine mexicano.
Al evento acudió el embajador de México ante la Casa Blanca, Eduardo Medina Mora, el presidente del Grupo Televisa, Emilio Azcárraga Jean, y Alicia Lebrija, presidenta de Televisa Foundation, la organización patrocinadora de la exhibición. Pero el evento había comenzado en la mañana, cuando pudimos pasear por las salas del Instituto de la mano de dos cicerones de lujo: el director de artes visuales de la Fundación Televisa, Mauricio Maillé, y el hijo de Gabriel Figueroa -y también fotógrafo- Gabriel Figueroa Flores. "Mi padre era un hombre muy afable", contó Figueroa a El Tiempo Latino. "En sus últimos años (se retiró en 1986) me llevaba al set para que viera como trabajaba... buscaba crear un ambiente estable para que los talentos no chocasen".
---
09/09/2014:
Our press kit with information on the Gabriel Figueroa Exhibit, the Televisa Foundation, and the Mexican Cultural Institute can be found here.
---
08/30/2014:
Movie actors are media darlings. Movie directors get a lot of press. Cinematographers, on the other hand, tend to fly lower on the public radar. But an exhibition at the Mexican Cultural Institute will shine a spotlight on one such artist. "Gabriel Figueroa, Cinematographer: Great Moments in Mexico's Golden Age of Cinema," opening Sept. 9, will display film clips, photographs, posters and other items marking the achievements of Figueroa, a seminal figure in that Golden Age (sometimes said to stretch roughly from the 1930s through the 1950s).
Read the full Washington Post article
---
08/01/2014:
The Institute recently showed the work of Mexican Artist, Sandra Pani, a strong body of work that includes a series of paintings, drawings, and hanging drawing multi-layer installations. She represents the human figure as well as references of the human body parts, mixed with other organic elements from nature, and everything that is alive. Sandra says she sees a lot of correlations between a human skeleton and the skeleton of a leaf, or the branches of a tree. She is very interested in exploring how everything is connected, and at the same time make some experiments with the shapes and lines of the human veins, the leafs and the tree branches as elements that have some similarities and can bee seen as a common language.
---
07/11/2014:
As a summer special, the Mexican Cultural Institute has two art exhibitions up now featuring Octavio Paz and Sandra Pani. While these two Mexican artists have little in common, both exhibitions center on themes of self-examination. Both are ruminations on how the artist reflects the world and our role in it.
---
06/21/2014:
What does a red Cy Twombly scribble have in common with a rough-hewn image of the Hindu monkey god Hanuman – or with a thicket of hooks affixed to a wooden board?
All three artworks illuminate the writings of Octavio Paz, the Mexican poet and essayist who won the Nobel Prize in Literature in 1990. And all three are on view – with a profusion of other two– and three–dimensional pieces – in the exhibit "Octavio Paz: De la palabra a la mirada," at the Mexican Cultural Institute through July 31.
---
06/19/2014: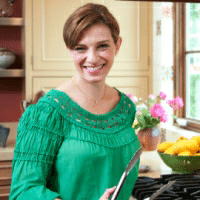 The Imagen Foundation has announced the nominees for the 29th Annual Imagen Awards, honoring portrayals of Latinos and Latino cultures in television and film, and our very ownPati Jinich was nominated for Best National Informational Program! The Institute is proud to have such a distin guished star working to promote Mexican gastronomical culture in DC and beyond!
---
05/10/2014:
The PostClassical Ensemble and conductor Angel Gil-Ordonez have played a lot of Revueltas's music over the years, but on Saturday at the Clarice Smith Center, their performance of his score to the movie Redes, along with the screening of a recent print of this film, was the strongest possible argument for Revueltas as someone to be taken seriously in the concert hall. Redes (Nets), stunningly photographed by Paul Strand, zeroes in on the struggle between Mexican fishermen and their exploitive bosses. The music, episodic and laced with motifs for rowing and nets and captivity, rarely overlaps what little dialogue there is.
---
03/24/2014:
As a gastro-diplomat, [Pati Jinich] is doing something that the U.S. our State Department has promoted as part of our own cultural outreach to the world. Just as our government sends American chefs to the far corners of the world to demonstrate the diversity and bounty of our kitchens, Pati is doing the same for Mexico. She is the embodiment of Mexico's cuisine, a purveyor of the Mexican brand, a form of soft power that is often overlooked when it comes to the role of food as a means of messaging.
At a recent event at the Mexican Cultural Institute, Pati's theme was Diego Rivera's table. It was chosen to coincide with an ongoing exhibition of Diego Rivera's sketches for his murals at Rockefeller Center, "Man at the Crossroads."
---
03/13/2014:
While Frida Kahlo may be one of Mexico's best-known artists today, she wasn't the only woman to blaze a lasting career in that 20th century art world. Tufts University professor Adriana Zavala gave a fascinating lecture earlier this week on Kahlo and two of her most successful contemporaries: the painter María Izquierdo and the intrepid photographer Lola Álvarez Bravo...
---
01/24/2014:
You can't see the one piece of art that's at the center of the exhibition "Man at the Crossroads: Diego Rivera's Mural at Rockefeller Center." The three-panel fresco that lends its name to the show was unceremoniously destroyed 80 years ago, in February 1934. What you can see at the Mexican Cultural Institute is a fully fleshed-out explanation of why the Mexican muralist's work was chiseled off the wall in the first place.
---
01/08/2014:
Cartas, telegramas, dibujos y documentos que narran la historia del mural "El hombre en la encrucijada", del artista mexicano Diego Rivera, son exhibidos en el Instituto Cultural de México en Washington DC.
El material inédito de la obra en versión facsimilar forma parte de la muestra "El hombre en la encrucijada. El mural de Diego Rivera en el Centro Rockefeller", misma que permanecerá en exhibición hasta marzo de 2014.
---
01/28/2013:
Americans have always been drawn to Mexican flavors. Pati Jinich explores the history and attraction of Tex-Mex cuisine in this stirring piece!
---
9/26/2013:
"For the first time in its short history, the International Festival of Mayan Culture crossed borders for a wide-reaching promotional campaign in the US and other parts of the world...
Read more (in Spanish)
---
=
9/14/2013:
"When running the culinary program for the Mexican Cultural Institute, part of the Mexican embassy, Pati Jinich teaches classes on a variety of themes, concocting elaborate dinners based around a particular region of the country. But sometimes she's happiest when preparing a big breakfast for the Institute's staff meal...She's preparing such a breakfast today, peeling and sautéing cactus paddles (nopales), which she will bathe in salsa verde and then poach eggs in the sauce, serving the dish with refried beans, queso fresco and warmed tortillas. The cactus plant isn't unlike okra — it has a tendency to be slimy and oozy, but the sautéing step helps eliminate that issue. When the salsa hits the hot pan, it sizzles and splatters..."
Listen to the Interview on WAMU's "Metro Connection"
---
8/29/2013:
"Behind a glass case at the Mexican Cultural Institute is an airplane begging to be touched. Made of wood and brightly painted, it's one of several toys in the institute's new "Guerrero: Seven Regions of Art and Tradition" exhibit. A motorized rooster, carousel and Ferris wheel, all with moving parts and all meant to be played with, entice not just children, but adults, in the exhibit highlighting the diverse culture, geography and ethnic groups of the southern Mexican state of Guerrero. The toys, featured in the annual Temalacatzingo Toy Competition, join masks, woven goods, clay statues, jewelry and, yes, sombreros in the four rooms that make up the exhibit, co-sponsored by the Guerrero government and its Ministry of Culture..."
---
5/22/2013:
On May 22nd, the PostClassical Ensemble announced their 2013-2014 season with a special launch concert at the Mexican Cultural Institute. The musical director, Angel Gil Ordóñez, conducted a magnificent interpretation of Silvestre Revueltas' "Homenaje a Federico García Lorca."
This year, the PostClassical Ensemble's 10th anniversary season will feature music from Mexican composer Silvestre Revueltas, including the original score he composed for the celebrated Mexican film Redes (1936). On May 10th, 2014, the film will be screened, accompanied by a PCE performance of the score as part of a special multimedia experience. Alongside this unique concert, famed Mexican singer Eugenia León will interpret songs from the Mexican Revolution.
---
5/7/2013:
A Republican former congressman and a Democrat who was housing secretary under President Bill Clinton after serving as mayor of San Antonio received Monday in Washington Mexico's Ohtli Award in recognition of their work in defending Mexicans in the United States.
As part of the Cinco de Mayo celebration marking the 151st anniversary of the Battle of Puebla, Mexican Ambassador Eduardo Medina Mora noted the work of Lincoln Diaz-Balart and Henry Cisneros in promoting the rights plus the political and social development of the Hispanic population.
---
4/18/2013:
Spanish language article covering our popular Codex Mexico Exhibition here at the Mexican Cultural Institute.
Click here to read more.